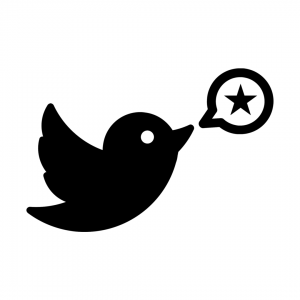 We believe in delivering organic, sustainable and profitable growth. We pride ourselves on being an environmentally conscious business with a diverse group of people, bringing global experiences and talents to our local, national and international markets. Our combined knowledge and background offer our clients the set of skills and credentials they need for effectively establishing their business and brand in today's Digital Marketplace.
OUR MISSION
is to build digital bridges and meaningful relationships between you and your audience
Rada Phillips

Founder/Professional Media Director

Founder and Professional Social Media Director Rada Phillips guides her clients as an Influencer Marketer and Digital Community Manager.   A native of the current marketing ecosystem and digital evolution, Rada has spent most of her career applying her degree from OSU in Social and Behavioral Sciences to solve clients' problems through her understanding of human behavior.  By combining her creative and visual merchandising skills with her gift of diplomacy, she influences and shapes the behavior of consumers by leading them to the brands and businesses that she works with.

Komal Wadhwa

IT and SEO Manager and Consultant

Komal is an expert in Web Development, Design and Search Engine Optimization. Her experiences in managing high-end projects in deadline-oriented environments have brought her to Inspector Social. She brings 10 years of contribution in Information Technology and proven record of successfully managing all facets of website development, from initial design and architecture to site deployment and Optimization.

Clay Cerny

Contributing Writer & Editor

Since 2001, Clay has written and edited marketing materials for small businesses and career marketing documents for professionals, including C-level executives.  He has produced blog posts and news letters to promote not-for-profit organizations.  Clay's approach to content generation is client-focused and based on in-depth interviews.  His appreciation of language is based on a life-long passion for reading that ranges from literature to comic books.  He received a Ph.D. in English Literature from Northwestern University.

Kari Davis

Media Planner & Buyer

A Midwest native, a geek for all things media and passion for networks is what makes building and executing fully integrated media plans so fulfilling for Kari Davis. Her professional roots stem from Atlanta, GA but her client footprint is all over the country. She got her start as a Media Buyer at a large agency but soon migrated into a position with an entertainment marketing agency where she fell in love with the world of live entertainment. She learned a thing or two about wearing many hats and soon was senior level and leading campaigns for clients such as Blue Man Group, Cirque du Soleil and Disney on Ice.

Michelle L. Maher

Public Relations & Communications Manager

Michelle has over 25 years experience in marketing communications including public/media relations, advertising, business development, and employee, political, and cross-cultural communications. Her award-winning work includes contributions to brands such as McDonalds, The Walt Disney World Company, United Airlines, The National Pork Board, Amtrak, The Circle K Corporation, and Commonwealth Edison. Michelle has a BA in Communications Studies from CSU Chico, and enjoys time with her family, drawing, and high-speed sports car road course driving.

Sloan Jones

Jr Social Media Associate

Sloan Jones is a student at DePaul University studying Public Relations and Advertising. She is from Indianapolis, IN, but now resides in Wrigleyville supporting her favorite team, The Cubs. Sloan loves dog watching, going to Cubs games, tweeting, and watching commercials. She has worked social media for DePaul University, 50+ luxury hotels, and a Chicago based high end interior designer.